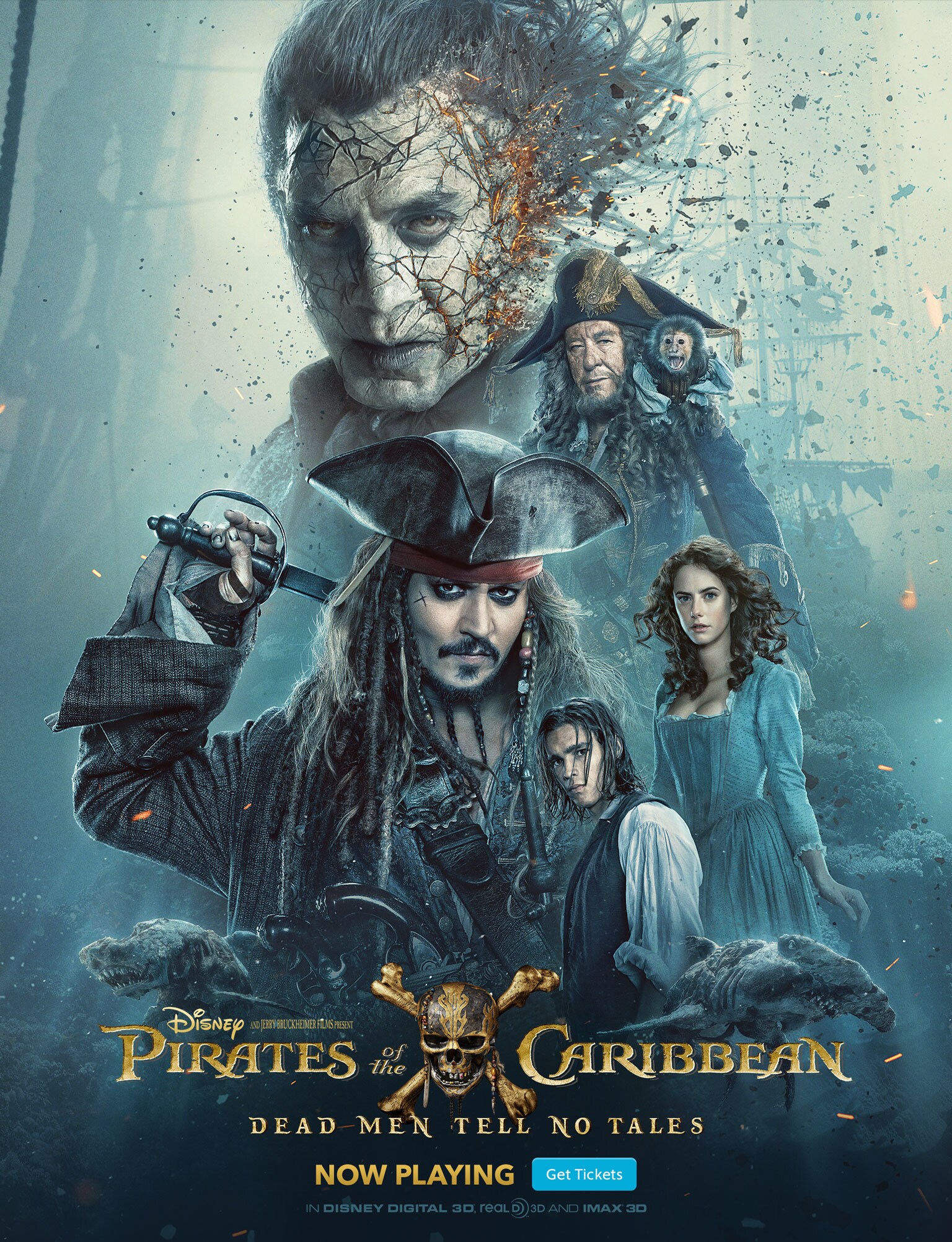 Happy Memorial Day All. I hope everyone had a nice extended weekend. I love Johnny Depp and the whole Pirates franchise. Naturally I had to go to the Thursday night sneak preview. And.......I had to see it in 3D because I mean, why not? My thoughts....IT WAS AWESOME! It was true to fashion and filled with all the swashbuckling action and snarky commentary that has become trademark for all these movies.
This time a young sailor named Henry is in search of the trident that belonged to Poseidon because legend says it is the only thing that can break all the curses of the sea. Henry needs to find Jack Sparrow in order to find the trident and of course along the way they are joined by the rest of Jack's crew and some new characters. The cast includes Johnny Depp, Javier Bardem, Brenton Thwaites, Kayla Scodelario, Geoffrey Rush, and Jack the Monkey. There are appearances from Sir Paul McCartney, Keira Knightley, and Orlando Bloom. Long story short.. will be adding this to my home collection and telling everyone I know to go see this movie..
PS....make sure you stay tuned after the credits for the extra scene. I promise you will not be sorry.